Randy Hall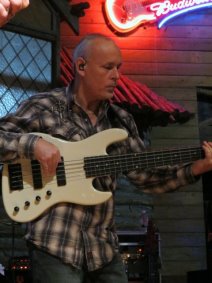 Place of Birth: Blackwell, Oklahoma
Home Base:  Branson MO
Former Band Mates: Various Branson Shows (10 yrs), Moe Bandy (6 yrs)
Bellamy Bros. Info: Joined the Bellamy Bros. as bass guitarist December 2017
Hobbies: Spending time with family & friends
Influences: Leland Sklar (session player), David Hungate (Toto/sessions)
Getting Started: Being taught bass guitar by my grandmother, I began playing southern gospel in my parents group. Later moved to Branson Mo. to work in various music shows. Spent 6 years with country music artist Moe Bandy.
Dating Game: Married....!
---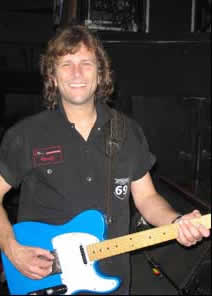 Randy Hiebert
Place of Birth: Winnipeg, Manitoba Canada
Former Band Mates: The D-Drifters, Cathy St. Germain, Harlequin, Idol Eyes, Streetheart, the C-Weed Band, honorary Charlie Daniels Band member!
Bellamy Brothers Info: Lead guitarist. The first time I joined the Bellamy's was in '93. Dannie Jones( Steel Guitar) had moved to WPG. and I met the brothers after Dannie and I had become friends. After 6 years and 5 albums, I returned home for 5 years. I've recently rejoined the Bellamy Bro's and it's great to be "back in the saddle"!!! Randy engineered and played on "Son's of Beaches", "Over The Line", "Lonely Planet", and several more of the Bellamy Brothers Albums.
Hobbies: I don't really have time for "hobbies", but for diversions I roller blade and read a lot....Songwriting takes whatever time I have left.
Influences: I've been influenced by everyone! Luther Perkins, Chuck Berry, Glen Campbell, Roy Clark, Don Rich (The Buckaroos), Tony Iommi (Sabbath), Ritchie Blackmore, Jimmy Page, Steve Howe, Jimi Hendrix, Billy Gibbons, AL Dimeola, John Scofield, Pat Metheny, Muddy Waters, BB. King, Debussy, Thelonious Monk, to name a few!
Dating Game: Still Single...But "I could be persuaded."
Getting Started: My mom and dad had a country music band called "Sunset Rythmn Pals" that played in and around Winnipeg for several years. I grew up listening to, and eventually jamming with some of our city's best pickers and singers. My mother sat me down and showed me the basic chords and then I went on to put it all together by ear. I was 16 when I started gigging, and there's still no end in sight!


---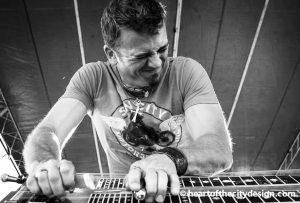 Jim Heep
Born and raised in Owensboro, Ky
Resides in Hendersonville, TN
Previously worked for Shannon Lawson, James Otto, Chris Janson and many more...
Started with the

Bellamy

Brothers in December 2013.
Off time spent with the family and riding my motorcycle, and tinkering.
Influences are numerous musicians and genres. Can't put it to just one name.
First steel instructor was cousin Stewart Heep. Steel was intriguing to me and loved the challenge of difficulty. Not to leave out the playing from ones soul, to share with everyone!
Marital status: Married


---
Galen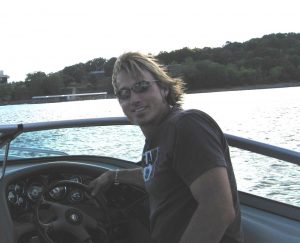 Place Of Birth: Baton Rouge, LA
Home Base: Spring Hill, TN
Former Band Mates:

The Gatlin Brothers
Collin Raye
Gary Puckett
The Lennon Sisters
Pam Tillis
Rodney Atkins
Chalee Tennison

Bellamy Brothers Info: Joined in February of 2016.
Hobbies: Spending time with my family.
Influences: Various classical composers, session musicians.
Dating Game: Married to the most wonderful girl I've ever known.
---
Stephanie Wilson Hall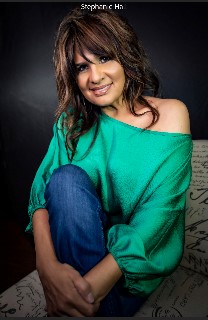 Place Of Birth: Idabel, OK
Home Base: Portland TN
Former Band Mates:

Mickey Gilley 7 years
Johnny Lee 4 years
TG Sheppard
Moe Bandy
Numerous shows in Branson MO
Bellamy Brothers

Bellamy Brothers Info:

Hired March 2020.

I had time off with Mickey Gilley when Howard had to be off for medical reasons, so I filled in several weeks. Afterwards, because I was ready to come off the road with Mickey and Johnny (they were based in Branson, MO), David and Howard hired me full time.

Hobbies:

Favorite thing to do is hang out on the couch with my baby girl, Miss Emma (10 year old chihuahua), while binging out on ION TV..or any crime show!!

How I got started in the business? Like so many, I grew up singing in church. And then, again like so many, started singing in bar bands as an adult. I began singing professionally professionally as a Background vocals in Branson, MO in 2006. That is where I met Mickey Gilley and eventually began singing background vocals for him in 2013. In In 2017, Mickey and Johnny Lee teamed up and started the Urban Cowboy Reunion tour, so I had the honor of singing for both artists.
Marital Status: I am married to Randy Hall, bass player/Tour Manager for the Bellamy Brothers.
---
David Parks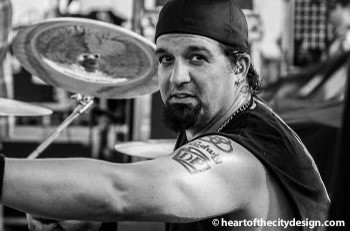 Place Of Birth: Owensboro, KY
Home Base: Split time between Cincinnati, OH and Nashville, TN
Former Band Mates:

Casey James
Henry Lee Summer
Derek St. Holmes
Ty Herndon
Steel Magnolia
Jason Michael Carroll
Craig Wayne Boyd
The Van - Dells
The League of Dangerous Gentlemen
Resist & Bite
The Beat Daddys

Bellamy Brothers Info: My first show was Sept. 30th - 2022. Jim Heep and I used to be band mates years ago (20 plus years ago). He recommended me for the audition process. I auditioned and here I am. Blessed and thankful.
Hobbies: First and foremost, I'm a dad and a proud one at that.

 

Being a father is the best thing that ever happened to me. Music is my life, I love listening to music, writing and recording, teaching, a labor of love. Outside of those things I love fishing, art, hiking, cooking, building and anything creative, teaching.

Influences: My kids, my parents, grandparents, Paul Rodgers, Humble Pie, Zeppelin, Van Halen , Exile, Restless Heart, The Eagles, Butch Walker, Kings X, Toto, and just countless of others.
How I got started in the business? Growing up, my mother was a bass player. She signed me up for guitar lessons but I jumped on the drums instead.  Haven't looked back since.
Dating Game: Single, Married, divorced, Looking? Happily Single.
---
Keith Syler
Born in Durant, Ok. Lived in Oklahoma, Texas, and now in Fayetteville, TN.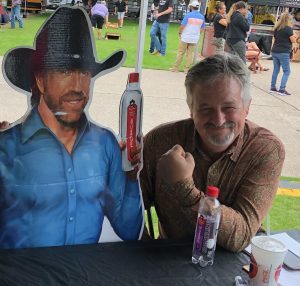 Owned a production company and worked for lots of regional and national acts in that capacity including Restless Heart, Oak Ridge Boys, Asleep at the Wheel, Larry Gatlin, Brothers of the Heart, T Graham Brown, Shenandoah. Toured for 9 years with Holly Tucker before Covid shut us down.
A friend recommended me to the Brothers in April 2023 and we hit the road. We work a lot and I love it.
I'm a singer and acoustic guitar player. Worship leader for 27 years. I love to work on and build guitars, and any other custom woodworking projects. I built my own CNC router years ago and enjoy that whole process. I love working on old buildings and currently working on restoration of a 1850s 2 story brick home that was neglected for decades.
Influences: i can't think of all of them in one sitting, lol.
Bob Wills, Merle Travis, Flat & Scruggs, Tommy Emmanuel, Little River Band, Toto, Eric Johnson, Alan Parsons, The Imperials, Phil Keaggy, Ricky Skaggs, Keith Whitley, ZZ Top, Dolly Parton, Glen Campbell, Bellamy Brothers, Styx, Don Francisco.
I was singing BGV and playing acoustic out with some friends and the feedback in the monitors was horrendous. The lead singer grabbed me and said "go fix it MacGyver!!!" I tweaked the mixer until it stopped and sounded good. I have kept at it and studied the live sound science intensely ever since. I enjoy math, science, and technology…so I'm right at home. I was a network administrator when the opportunity came up to buy a production company, so I jumped in.
---
Tim Thomas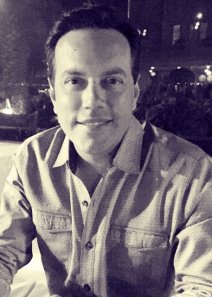 Place Of Birth: Where were you born city and State? Toccoa, GA.
Home Base: Where do you reside now? Mount Juliet, TN.
Former Band Mates: Who have you worked for in the Business? Lee Greenwood, Oak Ridge Boys, Tony Orlando, Louise Mandrell, Sammy Kershaw, Guy Penrod and others.
Bellamy Brothers Info: When did you start? FOH/Production Manager April 2015 Tour Manager Sept. 2017
Hobbies: What do you like to do on your off time? Time off, what's that! LOL
Influences: Getting Started: How did you get into this business? At 12 years old, I started with my family gospel group as bass player/singer. As time passed, I found that my real passion was production and management, where I began the transition from singer/player. In doing so, my passion also evolved into a full production and installation company, known as ShowPro LLC.
Dating Game: Single, Married, divorced, Looking? Married to the most beautiful, fun-loving woman in the world! *She made me say that.
Contact Info: Tim Thomas
www.ShowProLLC.com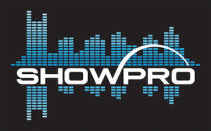 ---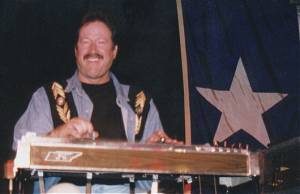 Dannie Jones
1952-2004
On March 29, 2004 Bellamy Brothers band alumnus Dannie Jones passed away. Dannie played pedal steel guitar on many of the Bellamy Brothers' hit recordings and toured with the Bellamys.
---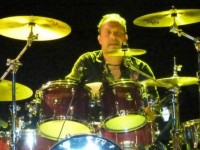 Rocky Marvel - (Drummer)
Born: Daytona Beach FL
Resides: Franklin TN
Past Artists: Michael McDonald, Michael Martin Murphey, Suzy Bogguss, Kevin & Michael Bacon, entire list at rockymarvel.com
BB start: August 2008 (with a small hiatus)
Hobbies: Scuba diving, napping, cooking Gordon Ramsay's recipes, napping, traveling with the family, Bill Murray movies & finally, taking a nap.
Influences: Steve Smith (Journey), Jeff Pocaro & Simon Phillips (TOTO), Neil Peart (Rush), Chris McHugh (session great & Keith Urban), Wil Calhoun (Living Colour).
Getting started: Banging tupperware & pots as a child...fast forward...In 1996, moved from Delray Beach FL to Nashville, did a lot of wood-shedding & networking. Played with every artist I could. Wally called me in 2008. I've been entertaining Bellamy fans ever since!
Dating game: Married to a Goddess.

---
Waldemar Dentz (Wally)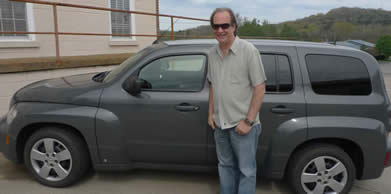 - Former Bass Player and lifetime friend

Place of birth: New Jersey, moved to Florida around age five.
Home Base: Tampa, Florida
Former Band Mates: Henry Paul Band for 5yrs. Henry Paul is now the lead singer for Black Hawk
Bellamy Brothers Info: Wally joined the Bellamy Brother's band in 1983. He plays bass guitar and harmonica. He also functions as the Bellamy's road manager. Also known as the 3rd Bellamy Brother, Wally Played on "Two and Only", "When we Were Boys", "Strong Weakness", "Sons of Beaches", "Over the Line", "Reggae Cowboys", and "Lonely Planet" albums.
Hobbies: Likes movies and good Blues!
Influences: Allman Brothers, and Van Morrison
Dating Game: Engaged
Getting Started: Learned to play the bass by himself, went to University of South Florida for 3 years.